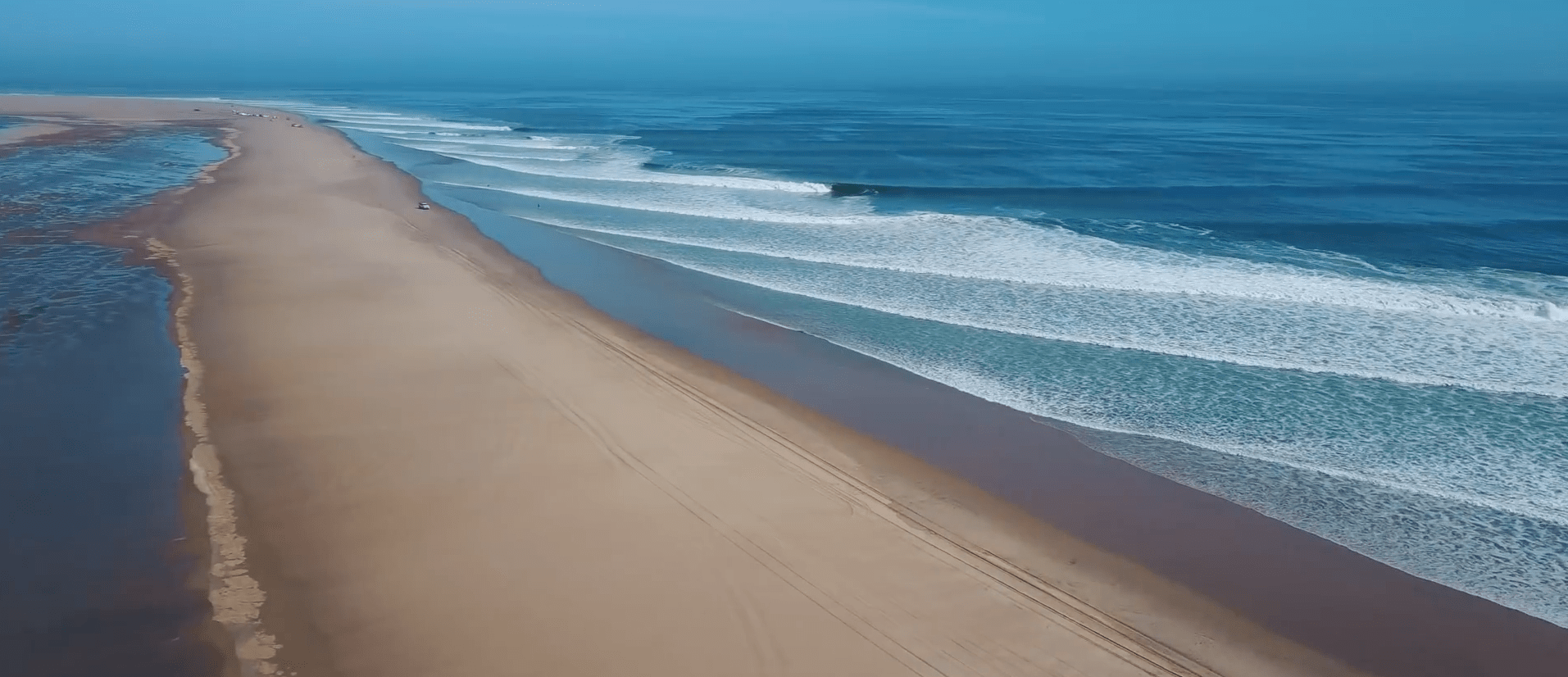 JBAY, Skeleton Bay and other secret spots. 15% discount
14-DAY SKELETON BAY TO CAPE TOWN SURF TRIP
This surf trip package was custom built for Adrenaline Chain.
14 Days of road tripping between the far West Coast of South Africa (about 4 hours from Cape Town International Airport) and Victoria Bay in the Garden Route (about 5 hours from Cape Town International Airport) , chasing some of the world's best waves.
The surf trip includes daily surf sessions at a variety of waves to suit your wave- riding preferences. Food, accommodation, transport, board rentals and authentically African experiences are also included.
With knowledge from your experienced local surf guide every step of the way, you're well on your way to getting your dream African barrel. Expect empty line- ups, good times, cold water and cold beer.
In between pumping waves, you'll see some of Africa's much-talked about raw beauty, mind-blowing landscapes and incredible wildlife.
With extra activities like a safari wildlife drive, a scenic plane ride around the Cape Peninsula, shark cage diving and more, your trip will be nothing short of the ultimate adventure.
Our strong working relationships with some of South Africa's best suppliers of adventure activities, as well as our own accommodation & transport in-house means our trips are more affordable than most alternatives.
The trip is fully tailored to suit your interests, surfing preferences and budget.
Wholesale prices are only available if booked through Adrenaline Chain. Not available directly from the operator.
To check availability and book your trip please contact info@adrenalinechain.com
Pay in ADRX token to achieve the net rate:
Go to Waves Platform https://wavesplatform.com/technology/wallet to buy WAVES token.

Once you have WAVES token go to the Waves Decentralised Exchange (DEX) and purchase ADRX / WAVES pair. Click the search function and type in ADRX to locate the ADRX / WAVES pair.

Send the equivalent of USD in ADRX to Waves Wallet Address 3P3BK3kEgeMk8XZJ3kgZAuaN6VTKiLu5Yj3

Email the TX status proof of transaction to info@adrenalinechain.com
For help through the process please email us we are happy to help. How to receive Waves using credit or debit card
Our low cost website is one of the ways we are able to provide wholesale rates directly to the consumer.
We encourage our customers to contact the operator directly to clarify details, but please remember the discounted price is only available if booked through our system. The operator will not provide wholesale prices direct to the public.
Ruan (Ru for short)
Cape Town International Airport
Airport transfers
Experienced local guide throughout your trip Comfortable SUV transport throughout your trip Petrol & road taxes
13 Nights' accommodation in beach house
All breakfasts (choose from range of options) Fully stocked beer fridge
1 x Welcome dinner braai (traditional South African BBQ)
Free Wifi
Daily cleaning service
Optional guided waterfall hike
Table Mountain & Cape Point Visit
Guided safari drive (3.5 hours)
Half-day Shark Cage diving experience
Scenic plane ride around Cape Peninsula
Any private expenses
Additional add-ons can be arranged at your request
Flights & visas
Surfing equipment
TBC
4 Travellers
Guide Name
Departure location
Price Includes
Price Excludes
Tour Dates

Number of Travellers